Why Start an Aluminum Foil Business in 2023?
Share
Issue Time

2023/04/19
Summary
Packaging is an integral part, and the aluminum foil business in 2023 will be booming. Read on to learn about the advantages of aluminum foil and the benefits of starting an aluminum foil business.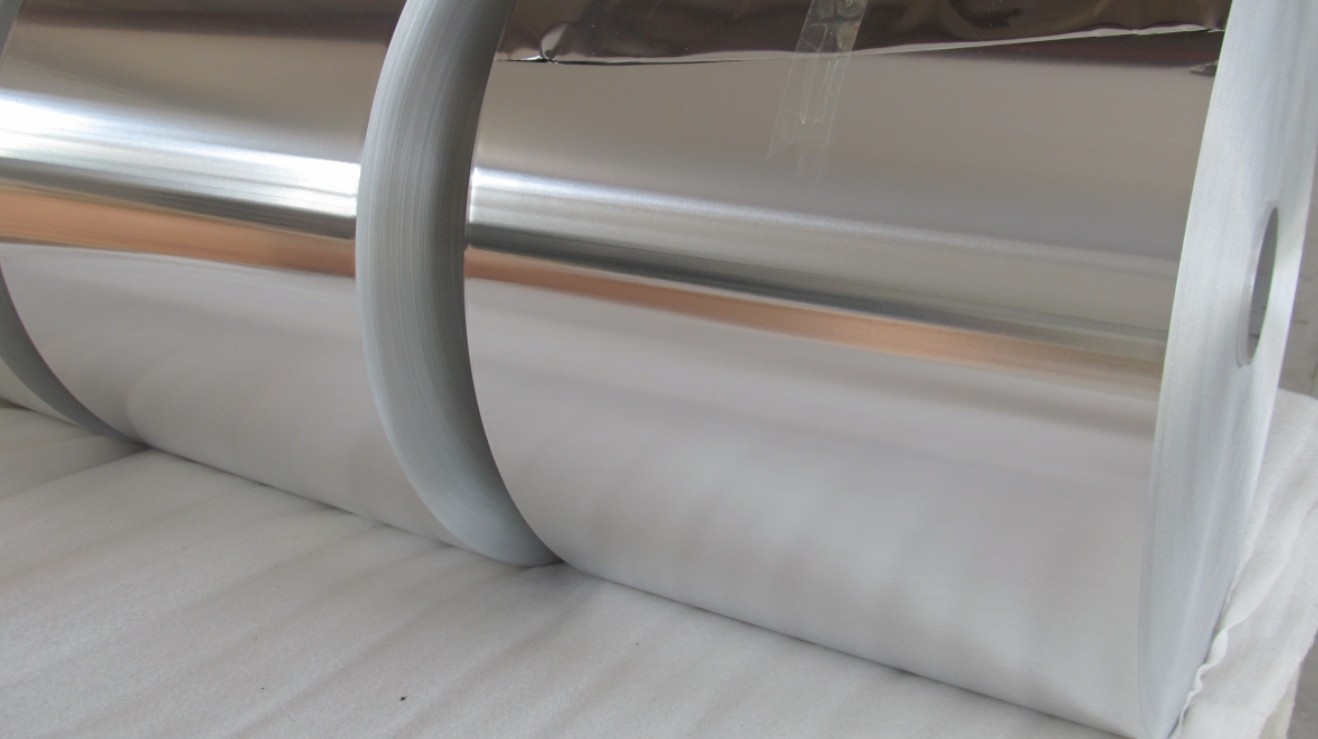 Packaging is an integral part, and the aluminum foil business in 2023 will be booming. Aluminum, this metallic element is found almost everywhere and is used to make pipes, cans, containers, and more. However, food containers are made of aluminum foil, and GDP has been growing steadily recently.
Aluminum foil is continuously cast with cold rolling of the sheet. These foils are made of thin metal and aluminum foil is used depending on the packaging requirements.
The aluminum foil after cold rolling becomes aluminum foil and is used as packaging material. They act as a barrier to oxygen, bacteria, and moisture. It is used in the food, beverage, and pharmaceutical industries.
Advantages of Aluminum Foil Packaging
Aluminum foil for packaging is a suitable substitute compared to other materials. This is the reason for the increased demand for aluminum foil. However, the common advantages are:
Recycling and Recycling - Aluminum is an environmentally safe solution compared to plastic. Aluminum is easily recycled and does not contain toxic or hazardous substances that disturb the environment. Aluminum foil is an environmentally friendly material.
Strength and Formability - Aluminum has the best properties that show good strength. Aluminum has formability and good strength as its fundamental properties, making it suitable for food packaging.
Decorative Features - Aluminum foil is used as a decorative feature as it helps in easy shaping as per your requirement. The advantage of aluminum foil is that it can be embossed, coated, or printed as desired. There is no problem applying to any of these programs.
Thermal Performance - Aluminum foil packaging successfully maintains the temperature of the product or food. That's why food stays hot in aluminum containers.
Chemically Non-Toxic and Neutral - Aluminum foil is very safe and contains no toxic chemicals. It is an ideal food covering material mainly because of its non-toxic properties.
Lightweight and Economical - The lightest product is aluminum foil. It is easy to transport and carry to places. The properties of aluminum foil are helpful in everyday life, and the economical shipping of aluminum foil makes it easier to become the first choice for food packaging.
Product Safety and Security - Aluminum is stronger than many other materials. Aluminum foil has better strength and better product safety. It can avoid damage.
Growth in Aluminum Foil Manufacturing Business
The aluminum foil manufacturing business is growing rapidly in India. The GACR growth rate of the global packaging market is estimated at 5.5% during 2022-2030. Using aluminum foil containers can directly heat or freeze food is the biggest advantage.
China is a growing economy with steady growth in GDP. A growing middle class and strong economic growth have boosted disposable income. This has led to rapid growth in the consumption of aluminum foil.
Lifestyle changes include changes in eating habits and the need for foil packaging. Demand for ready meals, confectionery, and baked goods is driving growth. Pharmaceutical products are also a growth driver for aluminum foil.
Why Growth and Need for Aluminum Foil Business in 2023?
Aluminum has many properties including electrical conductivity, corrosion resistance, and lightweight. It can be used to make aluminum foil containers and facilitate food storage, thereby extending the shelf life of the final product. Aluminum foil is a thin sheet of metal that protects food from bacteria, moisture, and transport packaging.
Aluminum foil is a consumer-friendly, recyclable, and easy-to-use product. It allows consumers to freeze or heat food, and its applications include healthcare, confectionary, beverage, personal care, and various industrial uses. The food industry uses it for pizza pans, bakeware, bakeware, and cookie sheets. It is available in customized shapes and sizes and is expected to grow faster in the drug and pharmaceutical industry.
The growth of aluminum foil in the cosmetics industry enhances the appearance of the packaging and protects the product inside. Cosmetic ingredients include vitamins, special oils, and chemical and herbal compounds that require protection from pollution and light.
All these increase the global demand for aluminum foil packaging at a CAGR of 4.8% from 2017 to 2025. Environmentally friendly packaging is gaining more and more attention and its penetration into emerging economies has opened up new opportunities for the aluminum foil manufacturing business.
The above introduces the benefits of developing an aluminum foil business, if you want to order aluminum foil, please
contact us
.
PENGYUAN is a professional
custom aluminum foil manufacturer
. Polarfoil supplies more than 360 million square meters (tons) of products to global customers every year. Through wider and deeper cooperation, PENGYUAN will continue to focus on the R&D and manufacturing of extrusion coating technology. We are committed to becoming an advanced provider of energy-saving new materials and solutions.