What Are the Products of Aluminum Foil for Pharmaceutical Packaging?
Share
Issue Time

2023/04/08
Summary
Aluminum foil excels in pharmaceutical packaging. It has become a partner in making it easier for pharmaceutical personnel to keep sensitive medicines safe.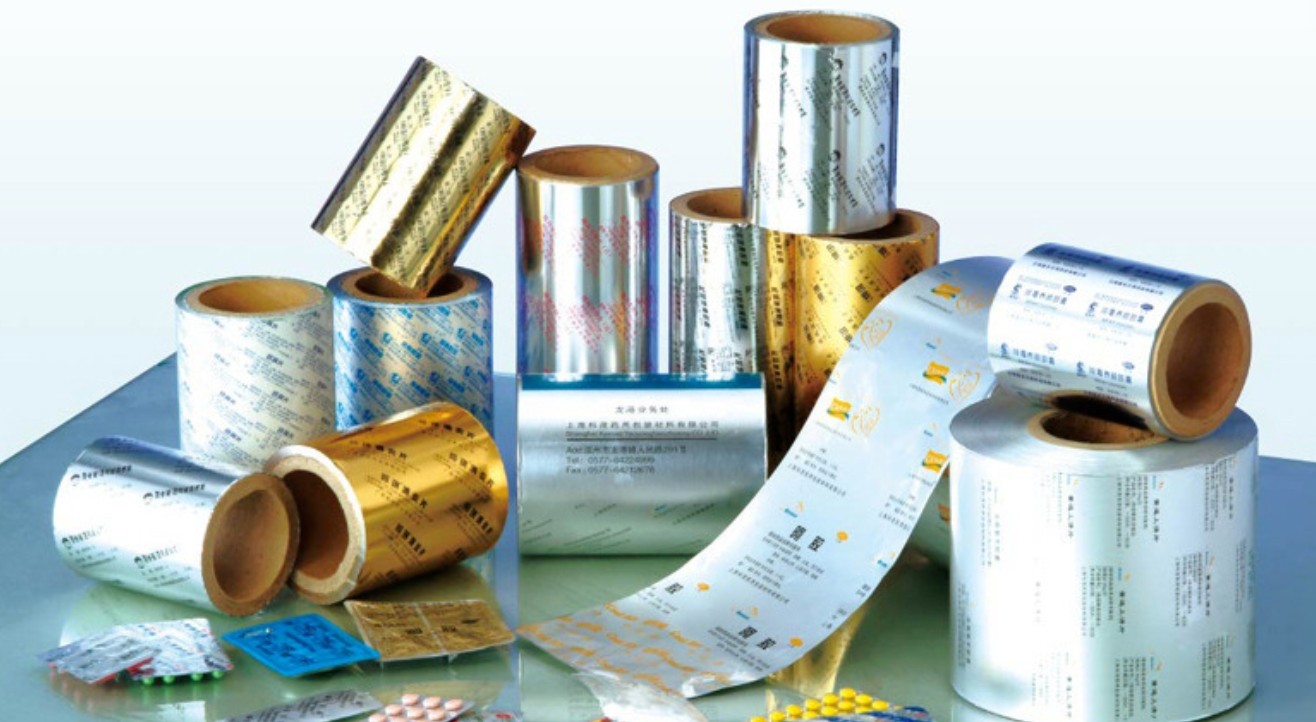 Aluminum foil has become one of the most common products worldwide. Whether we're packaging food or keeping anything fresh longer, aluminum foil is everywhere. Aluminum foil also excels in pharmaceutical packaging. It has become a partner in making it easier for pharmaceutical personnel to keep sensitive medicines safe.
Aluminum foil
is considered a safe packaging option that protects medications from oxygen, moisture, and other environmental influences. Blister packaging is common in the pharmaceutical industry. Aluminum foil is used to create a push-fit closure with lidding film or blister film so that tablets and capsules can be perfectly and hygienically protected. These blister packs are compact and easy to carry and handle. The integration of aluminum foil allows foil manufacturers to well protect each tablet from the external environment, thereby maintaining the effectiveness of all tablets.
Heat Seal Paint
Heat seal varnish is used to seal the blister to the blister film. During this process, the plastic push-in blisters are perfectly sealed and covered with aluminum to ensure the effective protection of the tablets. After the tablets are placed in the individual cavities, the aluminum foil is applied. Apply just the right amount of pressure along with heat and time to perfectly seal the paint to the foil.
Blister Cover Foil
Both duralumin and soft aluminum can be used for push-fit packaging. Soft aluminum foil usually does have a high stretch, requiring more force to flip open, thus making the package more resistant to children.
Hard Aluminum Cover
The duralumin lid is also made of aluminum foil. To remove the drug from the package, the duralumin must be pushed to push the opening further. The sales volume of this kind of packaging is usually printed and can be seen by consumers. If the heat-seal primer is used with the heat-seal varnish, it is very necessary to coat it with double-sided aluminum foil. The heat-seal primer adheres perfectly to the aluminum foil, while the heat-seal adhesive perfectly protects the drug from colored pigments.
Soft Aluminum Cover
A soft aluminum cover is required to keep the tablet out of reach of children. The soft aluminum lid requires a lot of pressure to force open. It's a soft foil that seems to be harder for kids to open.
Aluminum and Paper/PET Blister Film
Composite aluminum and paper and PET blister film can be used as cover film. Overlay foils for paper and aluminum foil are printed directly on the outer-facing surface of the paper. This is known as peel-and-push packaging and is widely used by pharmaceutical companies in Europe.
In Conclusion
The pharmaceutical world has grown considerably over the past few years. Plenty of affordable drugs are constantly being developed, which further heightens the need for technological developments and a large number of diverse products. Aluminum foil has become a major partner of the industry and is used here in different forms. If you are looking for aluminum foil suppliers, welcome to
contact us
.
PENGYUAN is a professional
custom aluminum foil manufacturer
. Polarfoil supplies more than 360 million square meters (tons) to global customers every year. Through wider and deeper cooperation, PENGYUAN will continue to focus on the R&D and manufacturing of extrusion coating technology. We are committed to becoming an advanced provider of energy-saving new materials and solutions.