How Thick is the Aluminum Foil? Choosing the Right Aluminum Foil Roll
Share
Issue Time

2023/02/27
Summary
You may need more information on the thickness of aluminum foil and what it is used for. So let's jump straight into this in-depth post for a better understanding!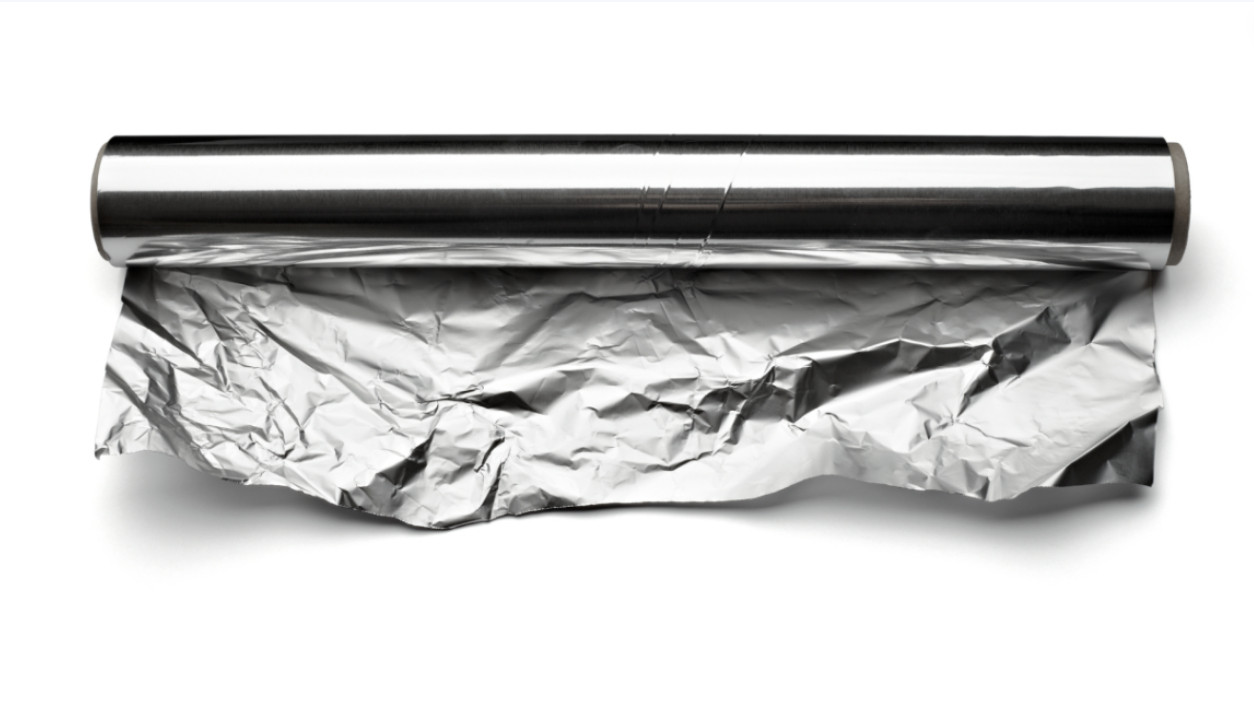 Have you ever asked yourself, "how thick is the aluminum foil"? While the length and width of aluminum foil are usually marked on the box, the thickness is somewhat hidden. Instead, they just mark your foil as regular, heavy-duty, or extra heavy-duty.
The more knowledge the better. You may need more information on the thickness of aluminum foil and what it is used for. So let's jump straight into this in-depth post for a better understanding!
Aluminum foil is one of the handiest kitchen tools available today, and they come in an astonishing range of thicknesses. You can easily find standard aluminum foil in the market, as well as heavy-duty and even extra heavy-duty.
However, you may not be aware that there are thinner and thicker foils, such as the extra-thin foil used for decorative purposes or the extra-thick sheets commonly used in factories.
If you're curious about the thickness of the aluminum foil you have on hand, use a micrometer to measure it. You might be surprised by how thin it is.
In fact, because the aluminum foil is so thin, it is often measured in mils - thousandths of an inch, or even microns - millionths of a meter.
If your micrometer is not suitable for measuring the thickness of aluminum foil, you can stack these thin foils and measure the stack. Then divide the thickness you just got by the number of layers to get the approximate thickness of your foil.
Also, if you don't have a micrometer at all, you can use this formula to calculate the thickness of your foil: thickness = mass / (length x width x density).
Remember that in this formula, the units of measurement must follow each other; so it's just centimeters or inches, not both.
Check the surprising thickness of the aluminum foil with a micrometer.
Choosing the Right Aluminum Foil Roll is Important
It's better to choose the right foil for your needs than to just grab the nearest roll. And since there are many differences between aluminum foil and tin foil, careful observation can help you avoid accidentally choosing the wrong product.
What's more, aluminum foil is designed in many different thicknesses for a variety of uses; therefore, please consider what you will use it for before purchasing.
Technically, foil thickness ranges between 0.006 mm (0.24 mil) and 0.2mm (8 mils). However, most common household rolls are no thinner than 0.016 mm (0.63 mils) and no thicker than 0.04 mm (1.6 mil)
Although there are many differences between heavy-duty aluminum foil and regular aluminum foil, they both have some disadvantages. For some specific uses, you can use other premium types such as non-stick foil and extra heavy-duty aluminum foil.
Since stickiness is one of the worst things about aluminum foil, you can now look for non-stick rolls; it's recently become famous and easy to find. These rolls have a silicone coating on one side -- cook-safe -- to prevent sticking.
Nonstick foil is also available in standard and heavy-duty thicknesses. However, if you tend to cook large or heavy foods, consider extra-heavy-duty aluminum foil.
Extra heavy-duty aluminum foil is approximately 1.1 mil to 1.6 mils thick, perfect for heat and tear resistance. You can even use this type of foil to make replicas of other utensils, such as baking sheets or cutting boards.
Uses of Standard Aluminum Foil
Any roll labeled "aluminum foil" can be assumed to be standard household foil. These foils are at least 0.63 in Mil thick and can be used in many food cooking or preparation methods.
Bake
Are you wondering if it is safe to use aluminum foil in the oven? In fact, it's not an uncommon concern when you're using aluminum foil for the first time. This may seem simple, but in the eyes of many people, aluminum foil is very fragile and easy to catches fire.
However, aluminum foil is often used in ovens due to its good heat conductivity. So if you're not sure whether you should use waxed paper for baking cookies, choose aluminum foil. You can also wrap the baking sheet in foil before heating to create a better crust and reduce the baking time.
Another way to use aluminum foil in the oven is to wrap food; this is the best way to keep the tenderness and juices inside the package, as the foil is the perfect humectant.
Whether foil will fit in the saucepan can be a common question, especially if they plan to use it to keep food hydrated in the saucepan. However, after understanding the main characteristics of aluminum foil, you should already know the answer, right?
Collect
Thanks to its perfect water resistance, you can use aluminum foil to wrap food for short-term storage. But be careful when wrapping, don't accidentally poke holes in the surface because the aluminum foil is easy to tear.
For foods that are sensitive to the surrounding elements, such as chocolate, foil wrappers can prevent moisture penetration or seepage as well as temperature changes. Therefore, their freshness and shape will be kept better.
Serve
Aluminum foil is grease-resistant; so if you mind cleaning, use it to prepare or serve greasy food.
Especially for foods that need to be on your hands, like sandwiches or hot dogs, thin aluminum foil is the way to go if you want to wrap them to keep your hands from getting grease or sauces.
Since regular aluminum foil is thinner and lighter, it is rare for it to outperform heavy-duty foil in this case. And since they're affordable, you can also use them for decoration instead of wasting them on thick foil.
The above introduces the thickness selection of aluminum foil and the use of aluminum foil. If you want to buy aluminum foil, please
contact us
.
PENGYUAN is a professional
custom aluminum foil coating manufacturer
. We have 3 vacuum coating machines and 8 PE extrusion coating production lines, guided by 6S management system. As the largest extrusion coating base in China, the company has obtained ISO9001, ISO14001, ISO45001 production standards for the whole system.