History of Aluminum Foil Packaging
Share
Issue Time

2023/01/05
Summary
From Christmas tree ornaments to spacecraft insulation, from TV dinners to medicine packets – aluminum foil improves our products and our lives in many ways. Read on to learn more about foil packaging.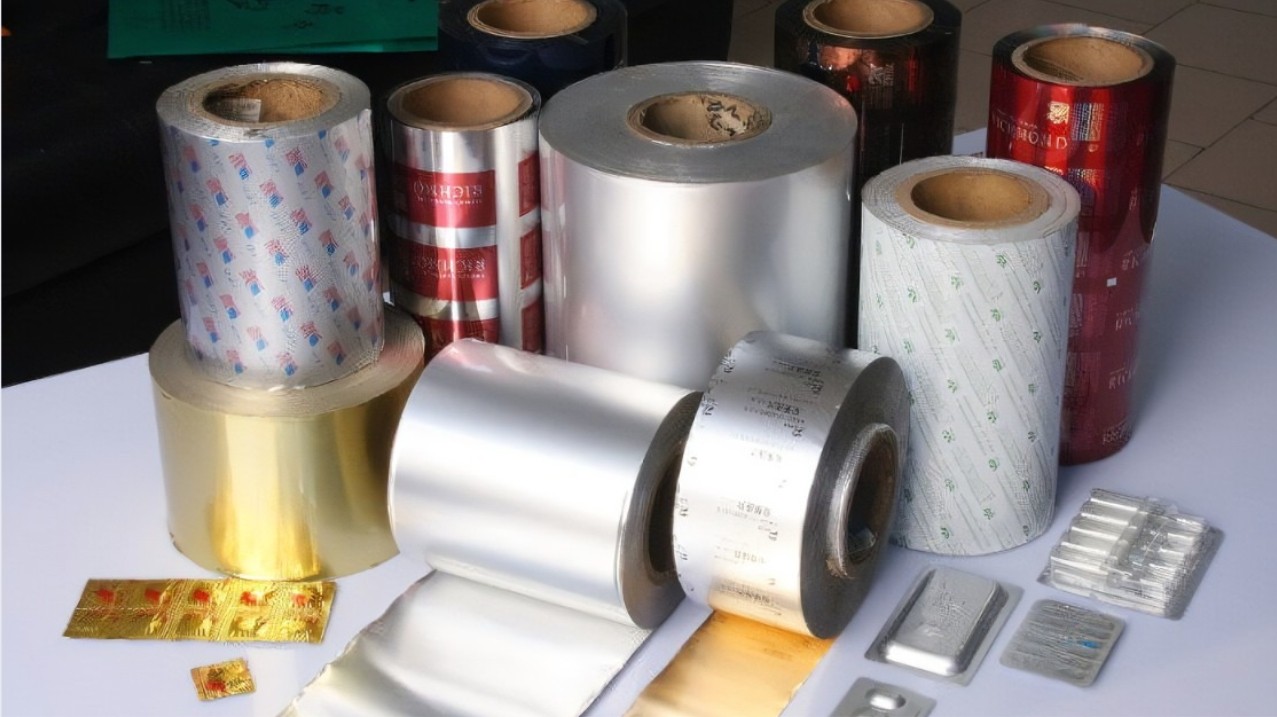 The origin of aluminum foil dates back to the early 1900s. Life Savers, one of today's most popular candies, was first packaged in foil in 1913. To this day, the candies are served in world-famous foil tubes. Over the past 100 years, the use of aluminum foil has grown to an almost endless amount. From Christmas tree ornaments to spacecraft insulation, from TV dinners to medicine packets–aluminum foil improves our products and our lives in many ways.
Aluminum foil is produced by rolling sheets of cast aluminum from molten aluminum to the desired thickness in a rolling mill. To maintain a constant thickness, technicians monitor mill sensors to ensure the correct pressure on the slab. Sensors are able to tell the technician if the pressure is too much or not enough, and the technician can then adjust the rollers to apply more or less pressure. It is then coiled and sent to a cold rolling mill.
To avoid breakage due to thinness, the foil is folded in half in a cold rolling mill and rolled to the desired thickness. Aluminum foil can completely block light, oxygen, moisture, and bacteria. Therefore, foil is widely used in food and pharmaceutical packaging.
Aluminum Foil and Packaging Market Growth
The first performed all-foil food packaging container appeared on the market in 1948. This developed into a complete range of mold-formed and air-formed foil containers now sold in every supermarket. The 1950s and 1960s saw a period of phenomenal growth. TV dinners served in cubicle trays began to reshape the food market. Packaging foils are now divided into three main categories: household/institutional foils, semi-rigid foil containers, and flexible packaging. The use of aluminum foil in these categories has grown steadily over the decades.
Food Prep: Aluminum foil is "double bakeable" and can be used in both convection and fan-assisted ovens. A popular use of foil is to cover thinner parts of poultry and meat to prevent overcooking. The USDA also offers advice on limiting the use of aluminum foil in microwave ovens.
Insulation: Aluminum foil has a reflectivity of 88% and is widely used in heat insulation, heat exchange, and cable lining. Foil-backed building insulation not only reflects heat, but the aluminum panels also provide a protective vapor barrier.
Electronics: The foil in a capacitor provides compact storage for a charge. If the foil surface is treated, the oxide coating acts as an insulator. Aluminum foil capacitors are commonly found in electrical equipment, including televisions and computers.
Geochemical Sampling: Geochemists use aluminum foil to protect rock samples. Aluminum foil provides a seal against organic solvents and does not contaminate samples as they are transported from the field to the laboratory.
Art and Decoration: Anodized aluminum foil forms an oxide layer on the surface of the aluminum that can accept colored dyes or metal salts. With this technique, aluminum is used to create inexpensive, brightly colored foils.
Expect Aluminum Foil
Aluminum foil is increasingly being combined with flexible films to create lightweight packaging. The technology allows the packaging to expand during production and then shrink when the product is consumed. Packaging for pet food, tuna, coffee, and soup alone generates 13 billion packages that have the potential to be replaced by flexible foil packaging.
History of Aluminum Foil
The first aluminum foil production took place in France in 1903. In 1911, Bern, Switzerland-based Tobler began wrapping its chocolate bars in aluminum foil. Their unique Toblerone bar, the Toblerone, is still widely available today. Production of aluminum foil in the United States began in 1913. First commercial use: Packaging Life Savers into their now world-famous shiny metal tubes. Demand for aluminum foil soared during World War II.
Early military applications included using chaff dropped from bombers to confuse and mislead radar tracking systems. Aluminum foil is essential to defense efforts, so families are encouraged to keep strips of it. In many towns, collected foil balls can be redeemed for free entry to movie theaters. One of the most innovative uses of aluminum foil appeared in the early 1960s.
Why is the Side of the Aluminum Foil Shiny?
Aluminum foil has a glossy side and a matte side. The shiny side is created when the aluminum is rolled in the final process. It is difficult to produce rolls with gaps fine enough to roll individual foils. For the final process, two sheets are rolled simultaneously, doubling the thickness of the rolls. When the sheets are later separated, the two inner surfaces are matte and the two outer surfaces are glossy.
The above briefly introduces the history of aluminum foil packaging, if you want to order aluminum foil, please
contact us
.
PENGYUAN is a professional
custom aluminum foil manufacturer
in China. We have 3 vacuum coating machines and 8 PE extrusion coating production lines, guided by the 6S management system. As the largest extruder coating base in China, the company has obtained ISO9001, ISO14001, and ISO45001 production standards for the whole system. PENGYUAN is committed to becoming an advanced provider of energy-saving new materials and solutions.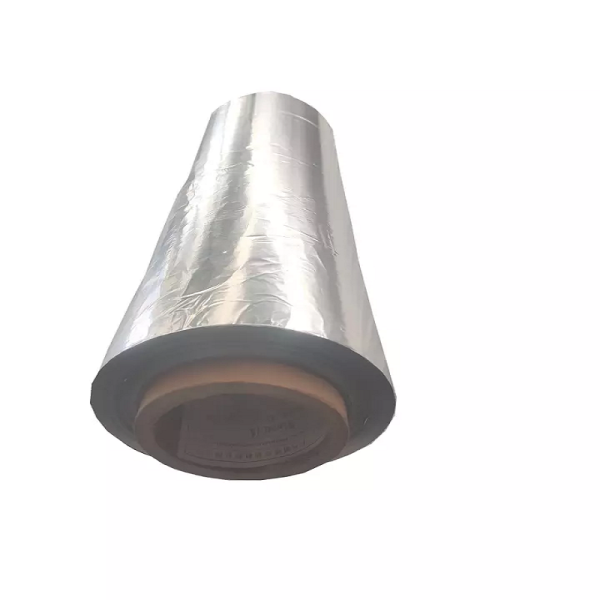 Pure Aluminium Foil Insulations are 97% reflecting rate, could reflect most solar energy and barrier radiant effectively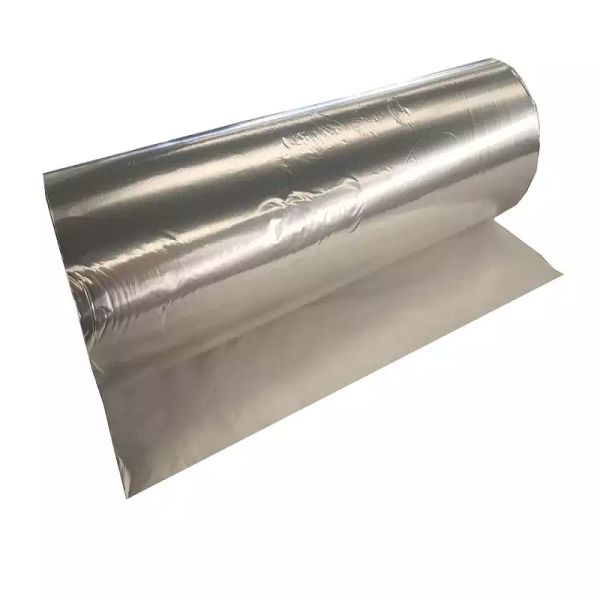 Pure Aluminium Foil Insulations are 97% reflecting rate, could reflect most solar energy and barrier radiant effectively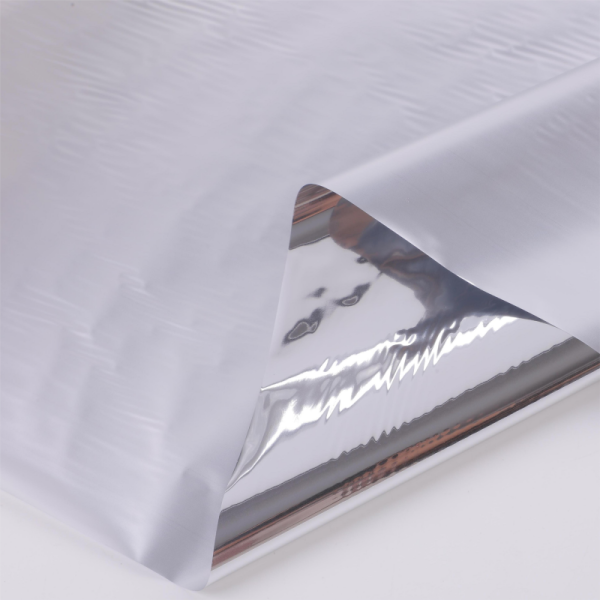 Pure Aluminium Foil Insulations are 97% reflecting rate, could reflect most solar energy and barrier radiant effectively