Tips on How to Properly Install Foil Insulation
Share
Issue Time

2022/10/25
Summary
Aluminum foil insulation can reduce the heat transfer effect that occurs during thermal radiation. If you plan to use foil insulation and want to install it yourself, here are some tips to help you.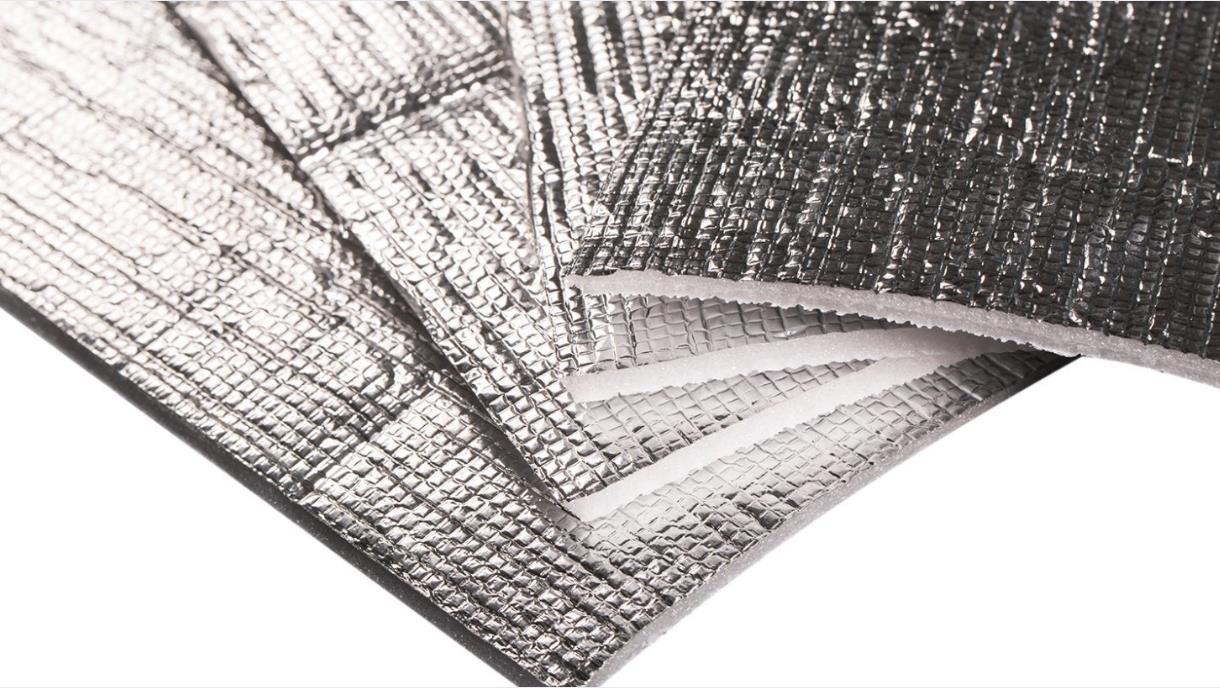 Among the many materials on the market for insulation purposes, aluminum foil insulation remains one of the most popular. There are many reasons for this, including that it is cost-effective. Basically, the role of the aluminum foil insulation board is to reduce the heat transfer effect that occurs during heat radiation. The reflective surface acts as a barrier, reflecting heat from one side of the panel and preventing it from being transferred to the other side. Therefore, the amount of heat transmitted through the insulating layer is greatly reduced. If you plan to use foil insulation and want to install it yourself, here are some tips to help you.
Make sure you have the right tools in advance
When installing foil insulation, you need some key tools. These vary slightly depending on whether you are installing underfloor insulation, ceiling insulation, or wall insulation. Essentially, in every case, you'll need a nail gun and a pair of scissors.
Choose the time of day wisely
When choosing an installation time, it really depends on the conditions of the day. During winter, it doesn't make much difference what time of day you choose to install. However, in summer, it is highly recommended that you perform the installation in the early morning, especially when working on ceilings, as the heat starts to build up over time and the working conditions can become more tiresome.
What is foil insulation or reflective insulation?
Foil insulation, also known as reflective insulation, is a special type of insulation made from aluminum foil designed to provide excellent thermal protection to any property on which it is installed. If a home or office is not insulated, there is no protection against harsh summer or winter conditions penetrating the exterior walls and entering your space. It goes without saying that this creates an environment that is too hot or too cold for those who live or work to feel comfortable. To prevent this from happening, foil insulation was invented.
According to the basic laws of heat and cold, aluminum foil insulation forms a barrier between the interior and exterior weather conditions of a home or office. The reason it's sometimes called reflective insulation is that in hot weather, the reflective surface of the insulation board actually reflects the sun's rays back, preventing them from entering your property.
Foil insulation is used as a means of maintaining a high level of thermal efficiency within the property. The purpose of installing foil insulation panels in your home or office is to ensure that the indoor temperature remains at a comfortable level year-round, regardless of fluctuations in the outdoor climate.
Some also utilize insulation to reduce electricity and gas bills, saving money and reducing environmental impact. In the long run, the cost of foil insulation installation can often be recouped through these energy bill savings. Another reason people love foil insulation is that once installed, it provides a degree of sound insulation to your property.
How to install reflective insulation?
Installing reflective insulation is a process that requires a certain level of expertise and understanding. Typically, foil insulation installation occurs before the home or office is built. If a property is finished and not insulated, it can still be insulated through a process called remodeling. Essentially, retrofitting is a method of installing insulation on roofs, walls, and floors after a building is built. This process is trickier than installing insulating foil during construction but can be done if desired.
How to install foil insulation on roofs?
Reflective foil insulation installations on roofs are typically performed in ceilings, attics, or other spaces that separate the roof from the ceiling. Due to the different nature of building construction, each property may require a slightly different approach when installing insulation on the roof.
How to install foil insulation on the wall?
It is definitely easiest to install foil insulation on the walls of a building during the construction phase. This is because it is difficult to get into the plaster once it has been set without cutting it. In fact, if you install insulation during the construction phase, it actually speeds up the entire building process. This is because it protects the interior from rain, which means work can be done without brickwork or cladding being done.
The above briefly introduces some basic tips for the correct installation of aluminum foil insulation. If you want to buy insulating aluminum foil, please
contact us
.
PENGYUAN is a professional
custom aluminum foil manufacturer
. Polarfoil supplies more than 360 million square meters (tons) of products to customers around the world every year. With wider and deeper cooperation, Pengyuan will continue to focus on the development and manufacturing of extrusion coating technology. We are committed to becoming an advanced energy-saving new material and solution provider.