Aluminum Foil for the Pharmaceutical Industry
Share
Issue Time

2022/10/10
Summary
High-quality medicines require safe packaging and protection from moisture, oxygen, and environmental influences. Tablets and capsules are well protected after aluminum foil is used to make push-on closures called lid films or blister films.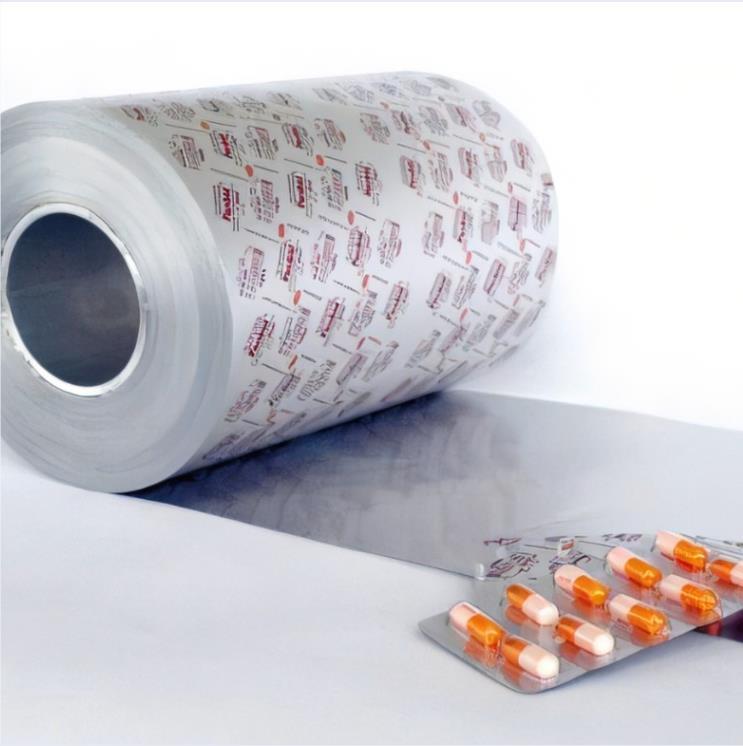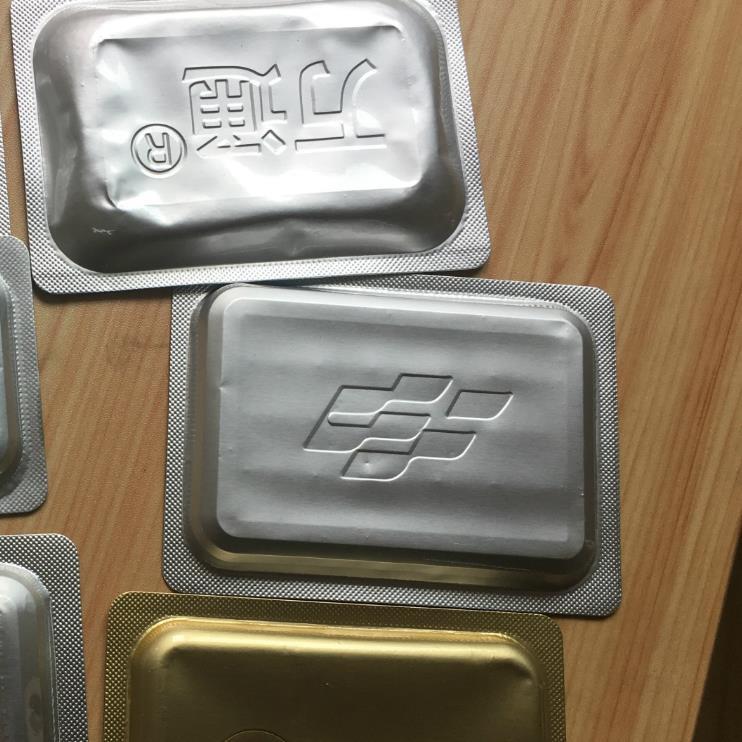 High-quality medicine is very sensitive and requires quality care to see if it works when used. Therefore, they require safe packaging and protection from moisture, oxygen, and environmental influences. The pharmaceutical industry uses blister packs for medicines. These consist of a "Blister" (push-in blister), which is a molded plastic with a cavity for each drug. A piece of aluminum foil is used to make a push-on closure called a lidding film or blister film. After this, tablets and capsules are well-protected and hygienically protected.
Blister packs are portable, compact, and easy to handle. Thanks to
aluminum foil
, each tablet is protected from any external influences that could affect the effectiveness of all tablets until they are consumed. These products are still being continuously improved to ensure that they meet all future requirements for quality, reliability, and hygiene. To produce coated or printed blister films, apply similar medical and hygiene standards to those used in the pharmaceutical industry for the production of tablets and other related products.
Heat-sealing paint for blister-to-blister film sealing
The plastic push-on blister must be sealed with a lid made of aluminium to effectively protect the tablet. For this purpose, a heat seal varnish or any suitable sealant is applied to the aluminium foil. After the tablets are placed in the individual cavities of the blister mold, they are then affixed with aluminum foil. By applying the right pressure, heat, and time, the plastic material of the blister combines with the heat seal varnish on the foil. Both are completely sealed to protect the tablet from any environmental influences. Make sure consumers identify the drug; blister packs are often printed with primer or other markings or the manufacturer's logo.
Aluminum blister cover foil
Both hard and soft aluminum is used for push-in packaging. Only rigid aluminum foil has been used in the past because it breaks easily and releases the drug with minimal pressure. Soft aluminum foil is considered child-resistant because the film has a high stretch and therefore requires more force to flip open. This effect can be enhanced by using laminated aluminium with PET or paper.
Housing material made of duralumin
The European pharmaceutical industry prefers duralumin foils with a thickness of about 25 microns. If you want to take the medication, just push it through the duralumin to get it through the opening. The consumer-visible exterior seal is usually printed. In some cases, there may also be some text on the inside that is sealed with heat seal varnish. Must have a double coat with heat seal primer over which heat seal paint is applied.
The role of the primer is to ensure that the heat seal paint is firmly attached to and aligned with the foil. In some cases, the primer is stained for marketing purposes. In this case, the primer is followed by a heat seal paint. If the drug is stained, the heat sealant can protect the drug from the color pigments of the primer. Color pigments are placed between the heat seal paint and the aluminum foil. Heat-sealing paints, color pigments, and primers must be perfectly matched.
Housing material made of soft aluminium
The use of soft aluminum is similar to that of hard aluminum foil. Use it when you need to protect children from using the tablet. It is desirable because it is soft and requires a lot of pressure to force open. The flexibility and thickness of the foil make it more difficult for children to open.
Blister film made of aluminum and paper/PET composite
Composite films of aluminum and paper and PET are used as cover films in the pharmaceutical industry. A sheet of paper weighing 40-50 g/m² is laminated with aluminium foil. Cover the foil with paper, the foil can be printed directly on the outer surface of the paper. Aluminium foil with paper is used in Europe as child protection, while in the US it is used as a peel-off foil to tear a piece from a blister pack. This is called peel-push-through packaging, and first, the PET and paper composite must be removed before extruding the tablet. In order to peel off the paper as a whole, the foil has to be thicker.
Trends in the pharmaceutical industry
The drug is growing rapidly as many people can afford it. As technology evolves, companies become different and want to diversify their products. This drives technicians to innovate products while adhering to high standards.
The above briefly introduces the application of aluminum foil in the pharmaceutical industry. If you want to buy or customize aluminum foil, please
contact us
.
PENGYUAN is a professional
custom aluminum foil manufacturer
. Polarfoil supplies more than 360 million square meters (tons) of products to customers around the world every year. With wider and deeper cooperation, Pengyuan will continue to focus on the development and manufacture of extrusion coating technology. We are committed to becoming an advanced energy-saving new material and solution provider.