5 Benefits of Foil Insulated Roofs
Share
Issue Time

2022/09/21
Summary
Roof insulation is an important part of a building as it keeps the building cool in the warmer months and warmer in the cooler months. If you're interested in the benefits of roofing foil insulation, read on.
Roof insulation is an important part of a building as it keeps the building cool in the warmer months and warmer in the cooler months. Insulation acts as a barrier to the flow of heat, thus helping to maintain a comfortable and livable temperature within the building. On top of that, it also increases energy efficiency, as the heating and cooling systems don't have to be as hard. If you are interested in the benefits of roof foil insulation, please read on to understand the 5 benefits of
aluminum foil
insulated roof.
Effective insulation
The insulating properties of aluminum foil are widely recognized in the construction industry - whether it is used for roofs, walls, or windows. Aluminum is an excellent insulator because it reflects light and heat. It's like a mirror. It reflects heat to its source, keeping it away from the building. That's why it's a material used for reflective insulation.
For this reason, aluminum foil is the preferred choice for areas that require heat protection, such as roof areas. The aluminum foil keeps heat out of the building, which is important for buildings in warm climates and hot summers. The foil also keeps buildings warm during cold seasons, as it helps reflect heat away from surfaces.
Use with other insulators
Foil insulation for roofs usually has plastic bubbles in the middle. Both are effective insulators.
To better understand this, it can be helpful to understand how heat is transferred. Radiation occurs when heat is transferred from a hot surface to a cooler surface, just like how sunlight radiates. Convection is the transfer of heat through a gas or liquid. Finally, conduction refers to the transfer of heat through a material (such as a metal) that is a good conductor of heat.
The aluminum foil blocks heat radiation by reflecting heat toward the heat source. Air bubbles act as insulators by preventing heat transfer by convection and conduction. Air is a good insulator because it is difficult for heat to pass through it, so the air inside the bubbles resists temperature changes.
Good air and moisture
Aluminum foil can also help keep the temperature inside a building because it traps air. A warm area can stay warm because it keeps warm air in it.
The material is also effective at preventing evaporation. For areas exposed to moisture, aluminum foil is a good choice because it acts as a moisture barrier. The material is relatively waterproof and largely immune to moisture. This is important for roofs as it helps ensure moist air doesn't get in.
Easy to install
One of the reasons builders prefer to use aluminum foil for insulation is that it is lightweight and thin. Aluminum is flexible and easy to cut. Because the material is easy to form and handle, it is suitable for quick installation, especially when insulation is required for larger buildings
Aluminum's non-toxic and non-carcinogenic properties also make it safer to install with minimal safety equipment. It is also easy to transport as it is smaller compared to other insulating materials.
Safe and durable
Despite its lightweight properties, aluminum foil can last a long time. It is known to resist compaction, decomposition, and moisture absorption. That way, you don't need to worry about replacing insulation for years to come.
Roof foil insulation is an extremely cost-effective option for builders who focus on sustainability. After all, aluminum is a recyclable metal material that does not emit harmful fumes or substances.
Key takeaways
Aluminum foil insulation has many advantages compared to other insulators and is therefore widely used in the construction industry. Thanks to its reflective properties, it can reflect heat back to its source. It's also best used with other insulators, such as air bubbles. If you want to buy or customize aluminum foil, please
contact us
.
PENGYUAN is a professional
custom thermal insulation aluminum foil manufacturer
. We have 3 vacuum coating machines and 8 PE extrusion coating production lines, guided by 6S management system. As the largest extruder coating base in China, the company has obtained ISO9001, ISO14001, ISO45001 full-system production standards. With wider and deeper cooperation, Pengyuan will continue to focus on the development and manufacture of extrusion coating technology. We are committed to becoming an advanced energy-saving new material and solution provider.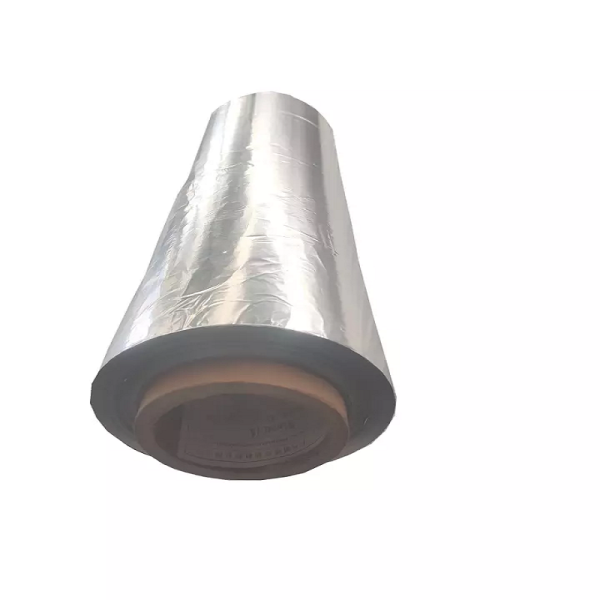 Pure Aluminium Foil Insulations are 97% reflecting rate, could reflect most solar energy and barrier radiant effectively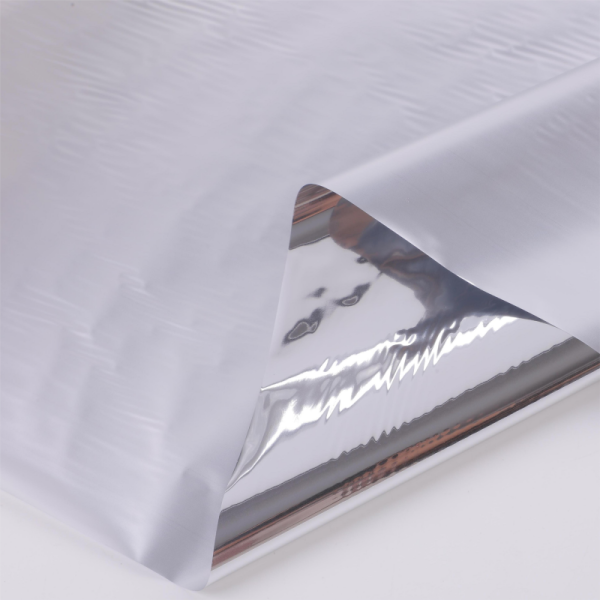 Pure Aluminium Foil Insulations are 97% reflecting rate, could reflect most solar energy and barrier radiant effectively